Testimonials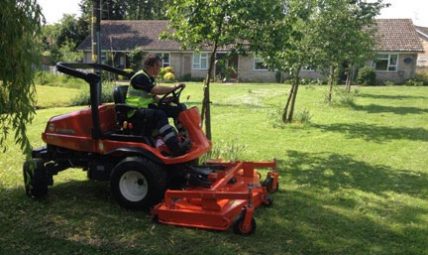 May I take this opportunity to thank you very much for all the excellent work you and your team have provided for the new green community trust during the past year. The open space continues to look wonderful throughout the year. The work you undertook on the trees, this autumn has made a great difference and I hope it will make the grass cutting easier. I have received a fair number of good comments regarding the green. Which is due to your hard work and expertise. Thank you very much once again.
With regard to MTJS I can honestly say that I would have no hesitation in recommending you to anybody that requires the kind of services that you provide. Initially following our purchase of the property, we employed them to remove two conifers that were an eyesore. These were removed speedily and the surrounding area was reinstated. We were so impressed with their work we asked Trevor to quote for the extending of the garage, removal of two conifer hedges ( approx 40 trees ), the erection of two close boarded fences, removal of decking to be replaced with paving and block paving the front drive. His quotation being acceptable we agreed that the work should commence and we then were able to see just how good their work was. Nothing was too much trouble and we were impressed not only with their quality of their work but also the quality of materials used. When they were finished we were truly disappointed to see them go. We missed their pleasant manner and happy banter.
We would both like to thank you and your team for the way in which the work was carried out, and the final result, which we are delighted. We would be happy to recommend your company to other clients, friends and family.
May I on behalf of the committee, thank you both for the efficient and thoughtful way in which you have constructed our new play area. You have worked well with both our designer and our project manager. We appreciate that often you had to carry out the work in difficult conditions and to a frustrating time-table. I have received many compliments about your work and the fact that you are local tradespeople.
Trevor and his team arrived on site to what I can only describe as 1 acre of knee deep mud. In addition to this nightmare add two old wells, huge drainage problems (a legacy from a previous builder) and near collapsing flint garden walls and he would have been forgiven for running in the opposite direction. Not only did M&TJ's take on the challenge they transformed it within a few weeks. I now have an extended flint wall, new gate pillars, a children's play area, a stunning patio, lush green lawns, and a beautiful sculpted driveway with seamless lines that flow from front gates around to the rear garden. Nothing was too much trouble; even the biggest of challenges was overcome with good humour. I would not hesitate in recommending M&TJ's for garden, landscaping and building projects, their eye for detail, design flair and incredible hard work were invaluable.
Thanks you for a great job on the patio at the back of our house. It's exactly what we were after and makes the place look so much better.
The patio is brilliant, many thanks!
We are delighted with the fence and appreciate your hard work.
Thanks for a fantastic job!
Many thanks, you have transformed our garden!
Thank you for such a wonderful job with the hedge, much appreciated.
Many thanks for your creation. Good Job! See you soon for the lawn laying!
Thank you for your excellent friendly service. I shall recommend you to everyone.